"In the fear of God, with faith and with love, draw near."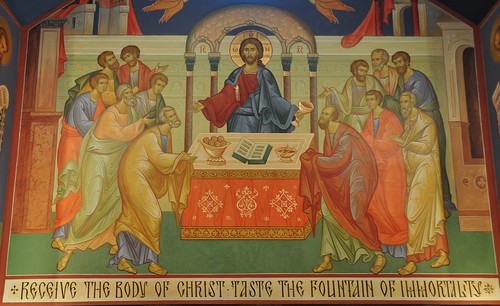 There is no doubt that obedience to God is a virtue.  However, it is also true that the sense of obedience is highly nuanced in the Scriptural Tradition of the Church.  For it is God's will that we might choose to love God and one another.  God gives us free will, and allows us to exercise that free will.  He does not compel us to love Him, rather inviting us to accept His love.  We have to cooperate with God for our salvation.  We are not merely cogs in the machinery God has created.  We are machine operators, cooperating with our Creator.
As Frederica Matthewes Green observes:
"God doesn't use us as tools. His goal is not a tidy world, but healed and transformed people." ( First Fruits of Prayer: A Forty Day Journey Through the Canon of St. Andrew, p xxi)
We are not mere tools which God uses and discards as His purposes are fulfilled.  Rather we are the goal and fruit of God's love.  God created us to work with Him for our salvation and for the salvation of the world.  The Church is a living temple, not made with inanimate stones shaped by the Creator.  Christ didn't leave in the world a bunch of literature for us to read, rather He called us to be disciples and to go into the world to do His will and work.
Come to him, to that living stone, rejected by men but in God's sight chosen and precious; and like living stones be yourselves built into a spiritual house, to be a holy priesthood, to offer spiritual sacrifices acceptable to God through Jesus Christ.  (1 Peter 2:4-5)