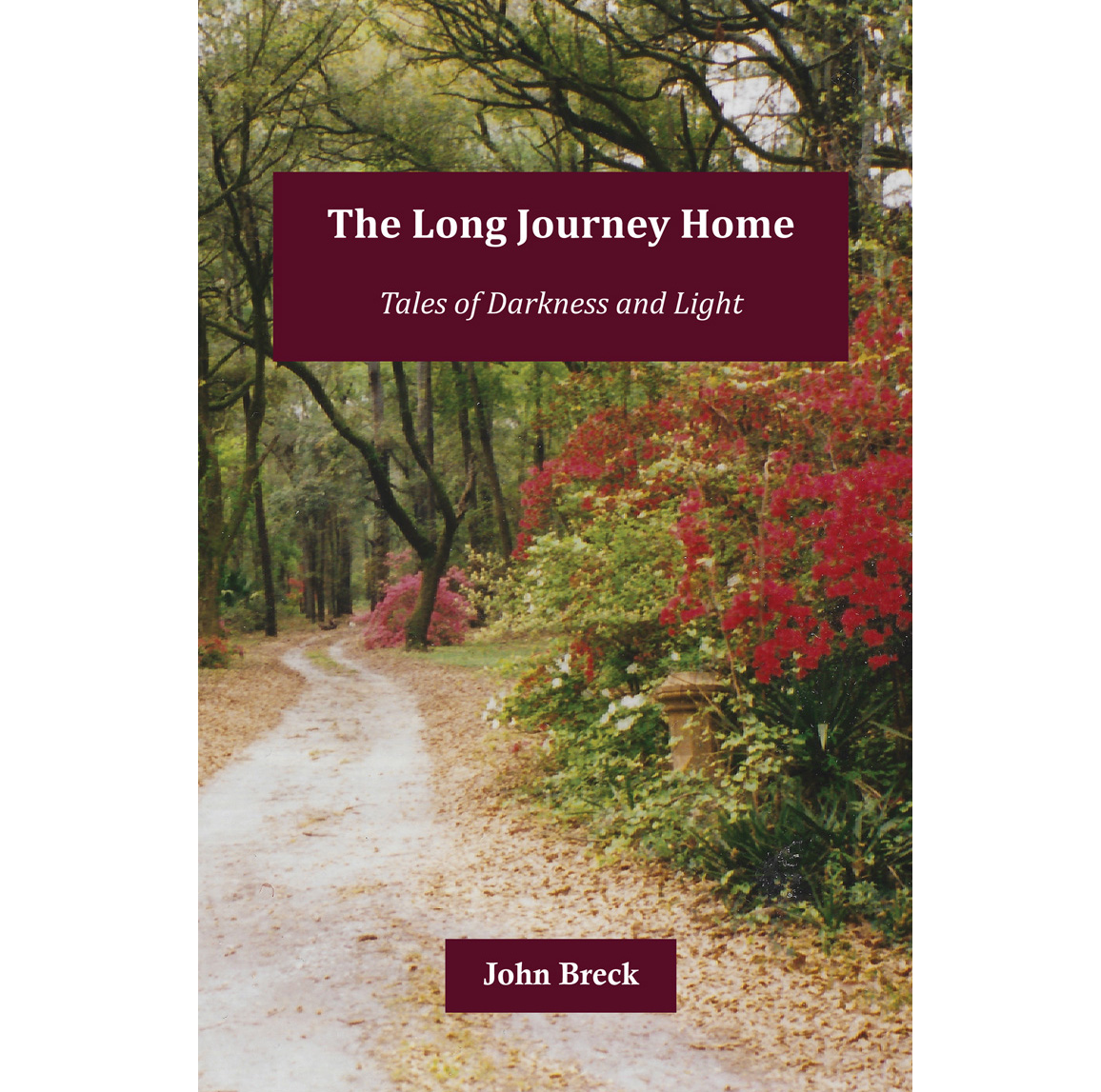 "A Life-giving Myth" is the title of a short story in John Breck's THE LONG JOURNEY HOME.  It is the last and longest story in the collection.  The stories are OK, but in some of them the "story" is superfluous as  is the case "The Life-giving Myth" where a professor is giving a lecture and the content of the story is the lecture.  It easily could have been presented as an essay.  It was my only favorite in the collection of stories.    In this series of  three posts I want to highlight the things from the "story" which seemed so profound to me.
"… those who have drifted away from the faith under secularizing pressures, or because we in the Church have done a poor job of opening their eyes to transcendent reality, and to the presence in creation and in their lives of an infinitely powerful and all-loving God." (p 218)
The Church leadership and members should remind themselves constantly that our real goal is to open the eyes of everyone to that transcendent reality who is love and who cares about all of creation, namely our God.  The Church too often reduces itself to defending Tradition, maintaining customs, opposing countless sins and human failures.  The Church sometimes sees the job of leadership as to be police rather than pastors (shepherds)- enforcing rules, disciplining the unruly, imprisoning in hell non-conformists.   The Church gets reduced to law enforcement as well as being involved in judgement and even punishment of sinners, rather than in their salvation.  Another unfortunate development is when the Church is willing 
to be the hiding place for anyone who is afraid of the 20th Century (even though we are already in the 21st!).   Clergy can act as if their only real concern is that someone unworthy might try to touch God and the clergy come to think that their main purpose is to make sure that doesn't happen.  Clergy, canons, iconostases, asceticsm can be used as little more than the tools to keep the unworthy away from God, so that the laity remain forever exiled from God because of their sinfulness.  AND, at times clergy act as if their main message is to make sure the laity are aware that they (the laity) are deservedly exiled from God . In this thinking, Heaven is the goal but it will always be far beyond the people's reach because they are unworthy.
Breck instead envisions a transcendent God who in Christ is imminent and accessible to humans:
"Eternity in fact is ever-present.  it is not only beyond time and space, beyond the physical universe.  It embraces and penetrates, so to speak, everything that exists, including ourselves."  (p 232)
The claim of the Gospel is that God is always drawing us to Himself to embrace us, love us, share His divine life with us.  The whole of Orthodoxy is based in one idea that God is the Lord and has revealed Himself to us.  God wants us (especially sinners!) to come to Him.  God came to earth to gather us together, not to cause us to flee from His presence.  The purpose of Liturgy and ritual and Scripture is to make God accessible to us – to make the transcendent break into our lives.
And for this reason Breck tries to rescue the idea of "myth" as a way of seeing how God is making Himself known to us and accessible to us.  Scripture is theology under the guise of narrative as the Fathers said.  Myth in this thinking does not mean "fiction" but provides us a way of gaining insight into reality.  God uses "story" or narrative to convey divine and eternal truths to us even in our sinfulness and despite it.
"Such myths use symbolic metaphorical language to express relationship between heaven and earth, between God and human kind, that ordinary language is incapable of revealing and expressing."  (220-221)
How often the Patristic writers warned us that our language is inadequate for understanding God, and that if we think too literally, we not only do not understand God but rather turn God into an idol of our our making, in our own image, to suit our own purposes.   Poetry and myth, the languages of Scripture try to lead us beyond the limitations of our own experience and to take us to the unknown, to God as God is and chooses to reveal Himself to us.  Poetry and myth both remind us that God cannot be apprehended by human concepts and language.
"…every aspect of our life, every atom of our physical being, every movement of our heart is directed by him (God) teleologically toward a single goal:  the goal of life beyond the physical existence, with a full participation in his own divine life.  Thus we can affirm that he not only knows 'about' our needs, our suffering and our destiny; he shares actively and decisively in them.  He 'knows' them in the biblical sense of participation.  There is no human suffering, for example, that he does not share to the very depths.  As Isaiah declares of the Lord's Servant, 'he has borne our griefs and carried our sorrows.'  This is as true a characteristic of God as his creative energy that ceaselessly brings things from non-existence into being."  (pp 230-231)
God does not leave us to history, God enters into history and shares our history including the pain and sorrow of it.  God accepts our destiny, becoming one with us, part of the created order and what is happening and is going to happen to humanity, the world and the cosmos.  Nothing that happens or that He allows to happen has no impact or effect on God – in fact all of it impacts God and God in the incarnation makes sure of that!   History and our experience of it become imbued with divinity, and thus become something more than mere materialistic events, they become the stories of God, they are turned into God's Word.  The Word becomes flesh, but in that process human life becomes the Word as recorded in the Scriptures.  Myth in this sense is not fiction but human life revealing divinity and divinity working in and through humans and human history.  We can never fully understand how the transcendent God can not only touch creation but becomes part of it.  That is the real sense of Christian myth – our world touched by the transcendent because God is revealing Himself to us and in His Light we see light.
Christianity is not meant to be a self-help program to allow us to succeed or be satisfied with material creation.  Christianity is not trying just to help us get to heaven.  Rather Christianity is God's own presence in this world, enabling us all to become united with God, here and now – to experience heaven on earth even in the midst of sin and suffering and death because Christ has overcome this world.  Christianity is revealing this world as our way to union with God.
We really don't need the Church to tell us how far we have become separated from God, alienated from the divine, exiled from Heaven.  We can experience that perfectly in our daily lives.  What we need is for someone to show us the way to reunion with God, to show us what communion with God looks like, and enables us to become deified.  That is the purpose of the Liturgy, of icons, of ritual, symbol, or poetic hymns.  It lifts us up to heaven and makes heaven present on earth.
Next: A Life-giving Myth (II)